Removal of the 25km / h limit

for e-bikes with Bosch Smart System

(with correct km / h display)


Put an end to the 25 km / h limit for motor support on your e-bike with the help of the tuning module..
Compatible with Smart System from 2022 (BES3)

Compatible with Kiox 300 or Intuvia 100 Display and LED Remote
Not compatible with e-bikes that have a magnet on the valve or ABS (Bosch sensors are built into the motor and cannot be optimized)
Speed limit is completely removed
Activation/deactivation via key combination (+ and - keys)
Real speed modified readable:
So that the motor support also works above 25 km/h, a lower speed than the actual speed is displayed when the tuning is activated: Below 22 km/h the real speed is displayed. Above 22 km/h, mentally move the displayed decimal point in the speedometer one place to the right. The leading 2 on the far left then no longer has any function.
Example: A speed of 34 km/h is displayed as: 23.4 km/h or a speed of 41 km/h is displayed as: 24.1 km/h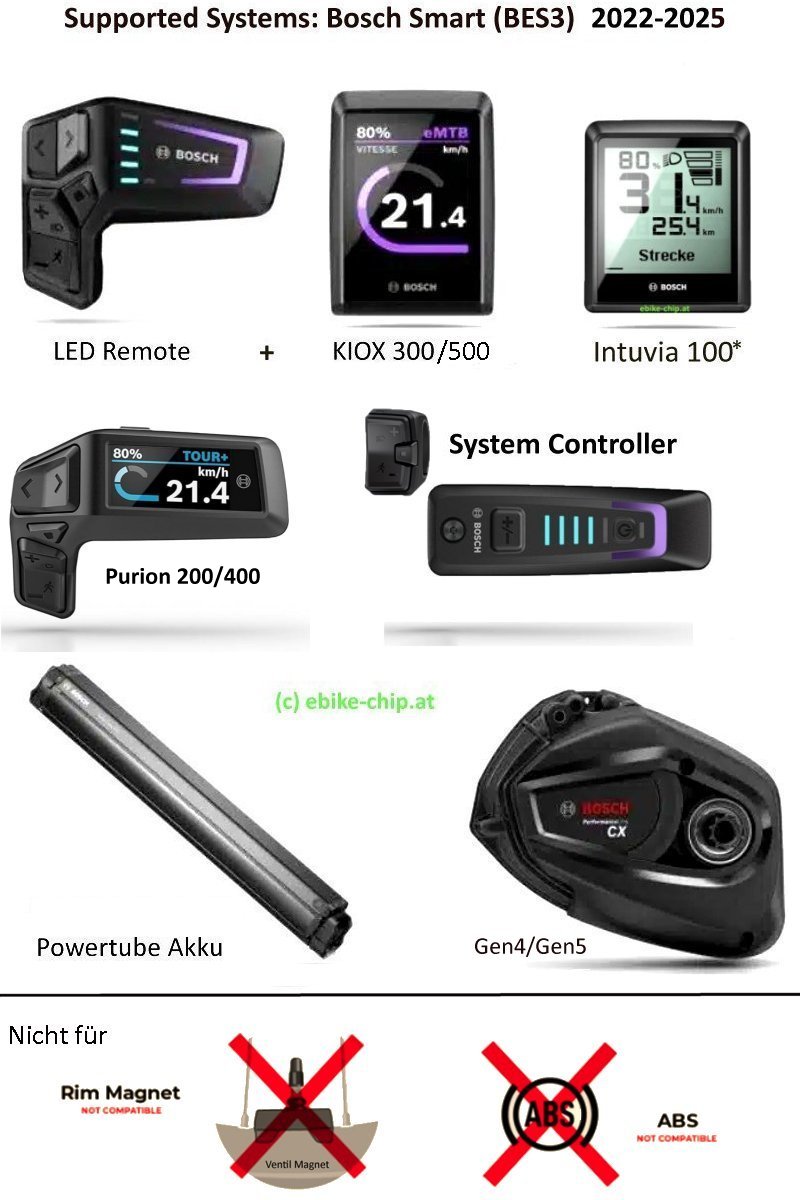 LED-Remote mit Intuvia 100 oder Kiox 300
Models with valve magnets are not supported. You can see by a small sleeve over the rear tire valve. ABS is also not supported.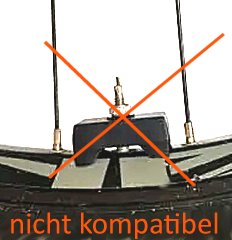 E-bike tuning modul BOSCH Smart System BES3
Product Code:EB-BES3-M-N
Availability:In Stock
229.00€

209.00€

Ex Tax:174.17€
Related Products