Removal of the 25km / h limit

for your

Bulls/Hercules/Nox... e-bikes
with Brose drive
(with correct km / h display)

Put an end to the 25 km / h limit for Brose motor support on your e-bike from Bulls, Hercules, Nox, Fantik with the help of this tuning module.
Advantages of making your e-bike faster with this premium module:



all functions remain, especially the correct speed display!

simple installation by simply plugging in with precisely fitting plugs without tapping existing cables

works in every support level

full support at any speed - no "turbo hole"

completely invisible installation

no external power supply by batteries or similar necessary

neither light cables nor activation are required

the electronics are sealed splash-proof, so you can use the tuning in any weather

Can be deactivated / activated using a key combination


Brose Drive-T, Drive-S and Drive-S Mag engines:

Compatible with the following display types: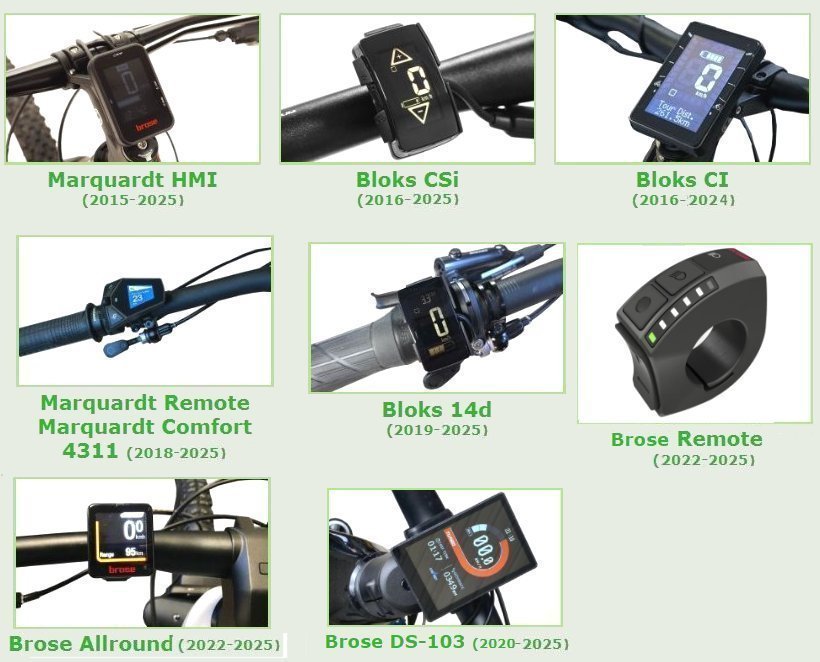 Not usable for the Brose Fit System.
The tuning is automatically calibrated to your Pedelec when it is switched on. The engine, display and tire size are automatically recognized. The tuning can therefore be used universally to make your e-bike faster - you do not have to make any settings manually.
You will of course receive detailed and illustrated installation instructions. Installation is therefore not a problem.
Not compatible with Bulls Lacuba EVO 8 with Shimano Nexus 8-speed hub with freewheel, or wheels with gear sensor.

E-Bike tuning for Bulls/Hercules/Nox.. with Brose drive engine
Product Code:EB-BR-BH1
Availability:In Stock
189.00€

169.00€

Ex Tax:140.83€
Related Products